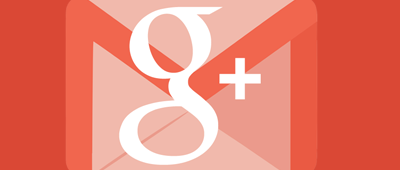 Anyone Can Email You through Google Plus (Here's How to Turn It Off)
As the back-and-forth with Google+ continues, the social platform recently introduced a new feature that not everyone was thrilled about. In January, on the heels of their YouTube and Google+ (controversial) integration, Google also announced that strangers now have the option to email you directly through your Google+ profile.
In fact, these individuals don't even need to be added to your circles to send their first correspondence. Thankfully Google had the hindsight to hide email addresses until the recipient responded to the initial email. Thus, emails are clearly identified as Google+ messages, and it gives users the choice to ignore these inquiries. Still, that didn't stop the negative press directed Google's way after this announcement.
Google promised to send out a message to instruct its users on how to opt-out of this, but I don't recall any sort of notification (but I'm also known to have a trigger happy deletion impulse so that's also a possibility). Actually, I didn't remember this was implemented until I was messing around with my Gmail settings last week and saw the new heading "Email via Google+".
So without further ado, here are the steps to change your settings:
Open Gmail.
In the top right corner, click on the gear icon and select "Settings."
Under the General tab, scroll down until you see "Email via Google+:"
There are four options: Anyone on Google+, Extended circles, Circles or No one.
After you've made your choice, scroll to the bottom and click "Save Changes."
You have the option to limit correspondences by Google+ circles or no one. So now the question becomes do you want to restrict who emails you?
If you're a small business and the email attached to the Google+ profile is a customer service email, then it might not be so bad to have that option open to the public. After all, it's becoming easier to send issues through social media, and this technique keeps a social media platform at the forefront of the process.
However, if the email address attached to your profile is one you'd rather keep private and/or you have a business email you'd prefer to divert communication to, then it's best to go into your Gmail settings and change that option. Like, right now… I can't be the only one who forgot about this feature.