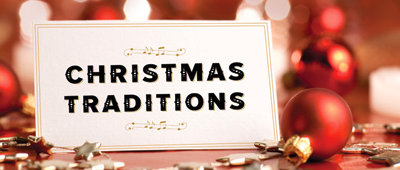 Small Beginnings for My Christmas Traditions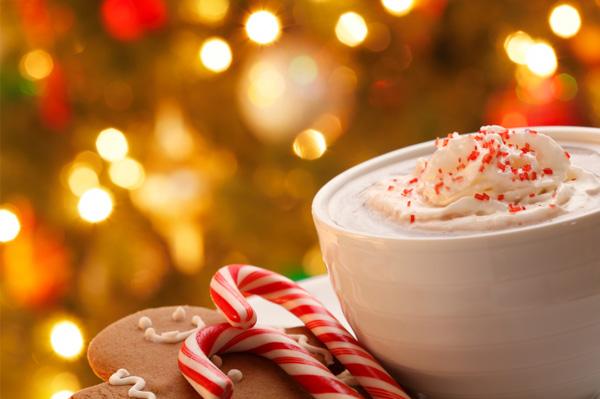 I was having a conversation with my bestie not too long ago identifying what our favorite things are, and once again we landed on something we mutually love: Christmas (that's why we're besties). But although we shared the same obsession with the holiday, we had drastically different reasons for making it special—at least on the surface. My friend remembers family traditions she had with her parents, like recording the unwrapping of presents and decorating a tree together.
I had none of that growing up.
My family never really paid a lot of attention to Christmas. There was maybe a wreath put on the door at some point when I was a kid, but that's about as far as it went. I don't really remember Santa being a tale I believed as a kid (though there are pictures). This wasn't because my parents disliked the holiday or anything, but our families just didn't make a big deal about it where they're from. But as I was getting older I began to notice how my friends and society in general would react in December—so much glee—and I realized I wanted that for my family too. I wanted to make the holidays more than just another day on the calendar. So one day in my teenage years I went to a small store and bought all the Christmas decorations I could afford (it wasn't much). My mom thought the idea was adorable.
Eventually I brought home a small tree that fit on a table, and I kept reusing it year after year. Because we didn't unwrap multiple presents or even have a fireplace, I felt like I was still missing something to finish the Christmas motif I've seen in movies… until my mom made me realize I was creating my own traditions instead. One year I forgot to put the tree up and my mom took me aside and—in a serious tone—asked, "Where's the tree? We need the tree! Let's put up the tree!"
I realized then that for me, just the process of decorating and seeing how it all came together made me happier. For my mom, she saw how much I needed that so then she needed it.
When I moved to LA on my own it became less about the decorating. Because I see my mom once a year now, I use Christmas as a time to pamper her with experiences. I also make Christmas cards for co-workers and friends I don't see anymore but still want them to know I haven't forgotten. Just recently I've started "asking" my team to do Secret Santa because it's fun dammit! And even with all these different traditions every year, it all stems from the same place in my heart.
I learned the holidays are as important as the memories you want to associate to them, not necessarily the traditions a family may have. You make it special and you don't have to meet certain criteria to make it so.
And everything I do for Christmas I do because of the feeling of accomplishment and togetherness it gives me. Plus, if we're to ignore the materialism associated with the holiday and the ugly Black Friday beforehand… it makes everyone so much more happier. People are kinder to each other and everyone is less stressed. That's always the best part.
My Christmas still doesn't have the fireplace or big deal with presents, but that doesn't matter, because Christmas is a time I remember the goodness in everyone and how small intentions (even my own) can go a long way.