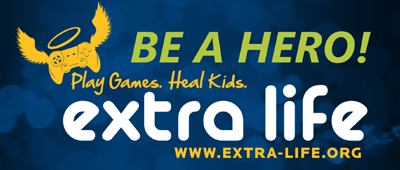 Extra Life Spotlight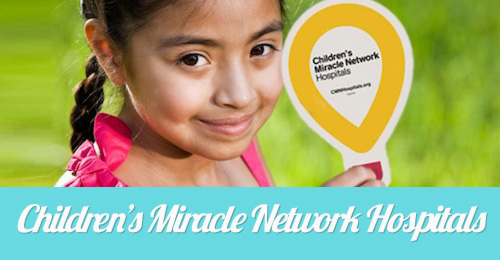 What is Extra Life?
Extra Life is an annual 24-hour gaming marathon that helps raise money for children hospitals all over the world (through the Children's Miracle Network). It started as a small drive on Sarcastic Gamer to help a young girl named Victoria (Tori) get through her hospital days as she battled acute lymphoblastic leukemia. When she passed away in 2008, the founder Jeromy Adams honored her life by trying to save others like her. Six years later, Extra Life is still going strong; the charity has managed to raise over $8 million for sick kids–and $4 million of that was just in 2013!
How does it work?
You create an account on extra-life.org, then start asking people to sponsor you for the full 24-hours you're going to be playing video games. You ask for $1 per hour, which totals to $24, but any amount of money is accepted. The website is easy to use for both donators and the participant, and all contributions are tax deductible! Then on the specified date (displayed on the website), you just play games at your house for 24 hours straight. Thousands of other gamers will be doing the same thing, giving you an opportunity to find new friends that are supporting the same cause!
How are you involved?
I first heard about the charity when I was an editor at Sarcastic Gamer, and have been a loyal contributor since. I helped with the PAXtra Life parties that were held in Seattle in 2010 and 2011 to help raise funds and awareness. Independently I raised over $1,500 in 2010, $1,613 in 2011, and $1,086 in 2012 (I even have a shiny gold medal to prove it).
All my donations have benefited the Miami Children's Hospital. As an extra avenue, I was able to involve Machinima in the charity in 2012, and we raised $2,558 for the Los Angeles Children's Hospital.
How can I get involved?
The 24-hour charity usually takes place in the fall, but you can sign up at extra-life.org anytime and start asking for donations! It's never too early or too late to start helping kids, and what better way than by playing video games?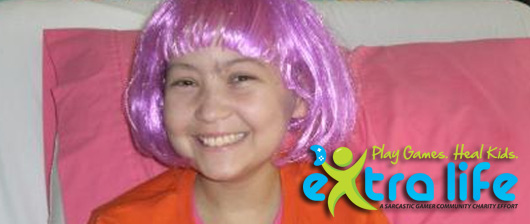 Past Promotion